Building Inspections Northern Suburbs
Super-fast, fully accredited building inspectors.
Affordable Building Inspections In Glenelg And Northern Suburbs
There are plenty of compelling reasons to purchase a property in beautiful Glenelg and the surrounding suburbs – one of Adelaide's most popular city beach areas. From the buzzing sidewalk cafes and restaurants to the charming heritage buildings and gorgeous coast-side parks, there is plenty on offer for both young and old.
Whether to live in, or rent out, it's important to thoroughly research any new area you're planning to purchase in before attending home inspections. Have you evaluated your new suburb to learn what facilities and attractions are on offer? Is there a public school nearby? Is there access to public transport? What about local parks for dog walking or letting the kids play?

Glenelg and the surrounding suburbs offer all of this more, serving as an attractive location for potential renters and buyers alike. Access the heart of Adelaide's CBD with ease on the tram line running up Glenelg's main strip. Or enjoy the bounty of family friendly entertainment and activities along the foreshore while drinking in the gorgeous ocean sunset.

Once you've done your research and found your dream home, do your homework by organising pre-purchase building inspections. Servicing Glenelg and surrounding northern suburbs, our team provide property and pest inspections that will ensure your next investment is the right one.
Learn more about our pre-purchase building and pest inspections and what we can do for you.
Gain Peace Of Mind With A Thorough Building Inspection
For many buyers, it's easy to fall in love with the curb appeal or interior and forget to take a closer look at the overall integrity of the building itself. While your future apartment, unit, or house may look sound upon first inspection, there may be more problem areas than you're aware of. Unfortunately, many of these problem areas lurk beneath the surface and are difficult to assess without knowing where to look. With years of experience assessing local properties, our fully accredited inspectors know exactly where to look to determine if there are possible issues you need to be aware of. We know how big of an investment a home is, and the last thing you need is months of repairs after settlement. From structural defects and hazards to rising damp and pest infestations, many issues can become a costly and time consuming issue to remedy. To ensure you know exactly what you're buying into and the repairs you may be up for in the near future, get a professional opinion. Property inspections are a simple and effective way to get the whole picture and can prevent major headaches further down the track.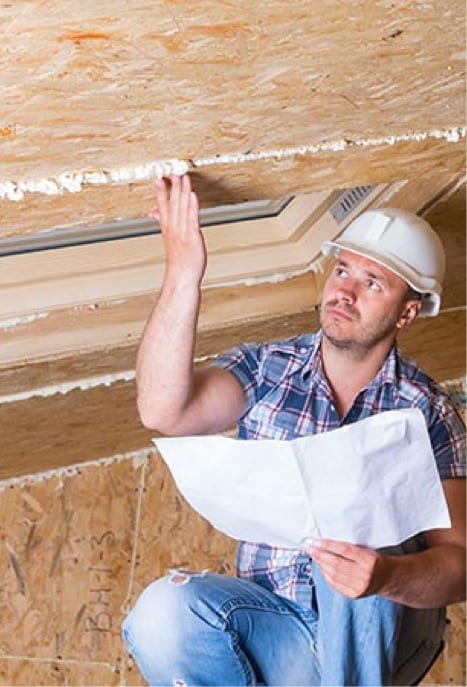 Our fully-qualified building inspectors will go over your property with a fine-tooth comb to identify any hidden issues or cover ups. This includes everything from larger, structural damage, to minor defects and safety hazards.
We offer a range of building inspections to suit buyer, seller and investor, including:
All property inspections are summarised in a detailed report which you'll receive within 6 hours. This document will also include meticulous photographic evidence of all identified defects, faults, damage, and pest infestations. Our inspectors will happily sit down with you to walk you through the report and provide further clarification around their findings.
This comprehensive report will increase your bargaining power when making an offer on a property, allowing you to negotiate a lower price to account for any required repairs. For investors, you will gain a holistic view of a property's value, or renovation potential, helping you decide whether it's worth adding to your portfolio.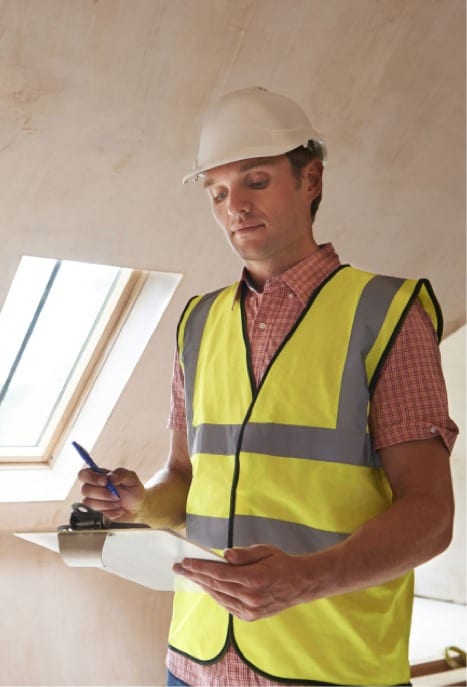 Speak To Our Team Today To Make Your Booking
Don't take the risk when it comes to such an important buying decision. Contact our professional team to book one of our home inspections today. We offer building inspections in Glenelg and the northern suburbs, as well as throughout Adelaide.

Fill in our online form for your free quote, or contact our team direct on 1300 155 688.
Report Within
6 Hours

Of The Inspection
Includes a fully detailed photographic report